EMPOWER
TAINMENT is a website born out of a project initiated by Associate Professor of Counseling Psychology, Dr. Britney Brinkman, and her then graduate students Allison Jedinak and Aliya Khan at Chatham University. During a course focused on girls and the media, it become apparent that a forum was needed to look critically at the representations of women and girls in the media, as well as give a voice to the girls and women in the community. This is a place where smart, funny, and talented women can share their thoughts and opinions on popular culture and its representation of girls and women. It is also a place where people can have conversations, broadening our understanding through the diversity of opinions.
---

Britney Brinkman, PhD
​Associate Professor

---

Aliya Khan, MS
​Policy Associate

---

Allison Jedinak, PsyD
​Psychotherapist
---
Powered by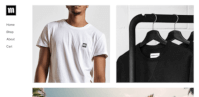 Create your own unique website with customizable templates.