The American Psychological Association's Annual Convention was held in Orlando, Florida this year. My time at the conference was filled to the brim and as usual it takes me a few days (weeks?) to process everything that happened. One experience that stands out for me took place during a small conversation hour co-hosted by the Association for Women in Psychology and the Society for the Psychology of Women. A graduate student shared her experiences of being asked how to define feminism. She indicated that she sometimes struggles with the question and often gives a lengthy answer about feminism supporting equality for women and men, but also fighting oppression based on social class, ethnicity, sexual orientation and other aspects of identity. She indicated that many people she talks to struggle with the term "feminism" and want a simple and specific definition. I was not surprised by her question as I have had similar experiences of my own. Instead of trying to give a universal definition for the term feminism, I thought it was important to explore the question. Is there one definition of feminism? Anyone who has taken a feminist theories call will assert that there are multiple feminisms. So why do people expect there to be just one definition? If someone asked "What does it mean to be a Democrat or Republican?" I doubt they would expect a simple answer that is universal for all who identify as such.

The pressure to create a universal and simple definition of feminism is designed to limit its influence. If there is only one "right" way to be a feminist, that will limit the number of people who choose to identify as such. This is not to say that the term has no meaning. Feminism is a worldview that has roots in the belief that all people are equal and a desire to end oppression. There is a legacy and history of feminist thought and action that impacts feminism today, but that also shows the range and depth of feminism. Deborah Siegel's book "Sisterhood, Interrupted: From Radical Women to Grrls Gone Wild" does a fantastic job of describing the complexity of feminist thought within the United States. I encourage individuals who consider whether they want to identify as feminist (and those who already do) to educate themselves about the legacy of feminism and to embrace the present. It is up to us to struggle with and explore the multiple meanings of feminism today. The breadth and inclusiveness of its scope give it more power, not less.


Powered by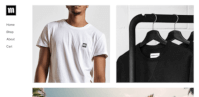 Create your own unique website with customizable templates.